The Daytona 500
Ever wonder who won the Daytona 500?  Last year or even the the year before, how about the very first Daytona 500?  What year did Dale Earnhardt win the 500?  How many times did Bill Elliot win it?  How many Daytona 500's have there been?  Did Richard Petty win 6 times or was it 7 times?  If you have ever asked any of these questions you have found the answer here.  Daytona500Winners.com – Help spread the word, Daytona 500 Winners .com  Thank You!
The 2015 Daytona 500 winner is Joey Logano
The 2014 Daytona 500 winner is Dale Earnhardt Jr.
The 2013 Daytona 500 winner is Jimmie Johnson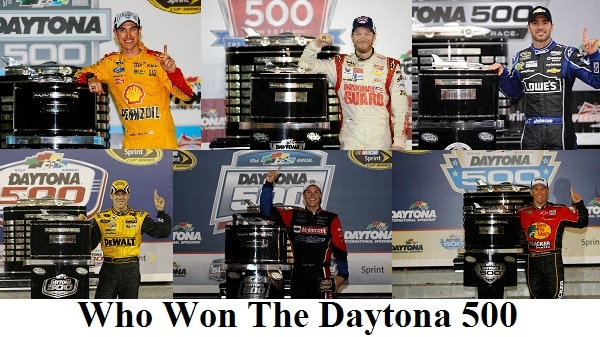 The 2012 Daytona 500 winner is Matt Kenseth
The 2011 Daytona 500 winner is Trevor Bayne
The 2010 Daytona 500 winner is Jamie McMurray
From the first Daytona 500 to the present day people want to remember who won the Daytona 500 for a certain year or the year they missed watching.  Many like to search what year did Dale Earnhardt win the Daytona 500?  Maybe how many times did Wild Bill Elliott win?  Do you know what year the King Richard Petty started his first Daytona 500?  Did you know that the very first Daytona 500 some cars were convertibles?  With this web site we will have all of your answers pertaining to the Daytona 500.  Just ask!
---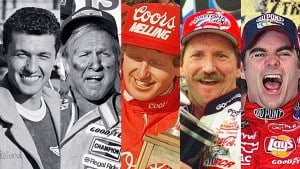 I am proud to bring you this site, after many years of wondering who won the Daytona 500 in a certain year or how many times did Richard Petty win?  I thought I couldn't possibly be the only one that has a need for a site like this.  So I made it.  If you found this site useful, please link to us or mention us on your racing related web site or social media.  Thank you very much.