Career Chronology: Ryan Newman 
1993: Started racing in the Midget Auto Racing.
1999: Silver Bullet Series champion.
2002: Won at Charlotte Motor Speedway.
2003: Won eight races in the season.
2004: Won at Michigan and Dover International Speedway.
2005: Won at New Hampshire Motor Speedway
2008: Won the Daytona 500.
2010: Won the race at Phoenix International Raceway.
2012: Won at Martinsville Speedway.
2013: Won the Indianapolis Motor Speedway.
Photo Links: Ryan Newman
https://en.wikipedia.org/wiki/Ryan_Newman#/media/File:Ryan_Newman_at_the_Daytona_500.JPG
Video Links: Ryan Newman
http://www.foxsports.com/nascar/story/ryan-newman-richard-childress-racing-penalty-luke-lambert-tire-manipulation-kansas-050815
Career Highlights: Ryan Newman
Newman made his racing debut in 1993 in the United Midget Auto Racing Association and the All-American Midget Series, winning both Rookie of the Year and the Championship.
He began working for Roger Penske in 2000; winning 3 of 5 ARCA RE/MAX Series races, and soon after made his Winston Cup debut at Phoenix International Raceway.
In 2007, despite a streak of three consecutive poles, Newman failed to win a race, with a near win at Lowe's Motor Speedway spoiled by a blown tire.
In 2015, He finished 11th in the final standings, one point short of the top 10.
Biography: Ryan Newman
Known as the "Rocket Man," Ryan Newman is a professional stock car drive currently driving number 31 for Richard Childress Racing in the NASCAR Sprint Cup Series. Born in 1977, he started racing midget cars in 1993. He had 100 wins and two titles putting him in the Quarter Midget Hall of Fame. He was Rookie of the Year in both the Midget Series and the Silver Crown in 1996. In 1999, he won all three divisions and the Silver Bullet Series champion. Newman began working for Roger Penske in 2000, and he won 3 of the five ARCA RE/MAX Series races he ran. He made his Winston Cup debut at Phoenix International Raceway. In 2001, Newman continued in both ARCA and NASCAR, while attending Purdue. He made his Nationwide Series debut on February 24, 2001 at Rockingham in the Alltel 200.
In 2008, he took the coveted Daytona 500 title, before his career wins wound down. In 2010, Newman finally broke a 78-race winless streak with a win in the 2011 season and by leading the most laps in the Daytona 500, although he crashed twice and finished 22nd. In his 2013 season started with a 5th-place finish in the Daytona 500, but his momentum changed with two crashes at Phoenix the following week. In 2013, he moved to Richard Childress Racing for the NASCAR Cup Series season. At the beginning of the year, he renewed his contract to drive #31 for the 2015 season.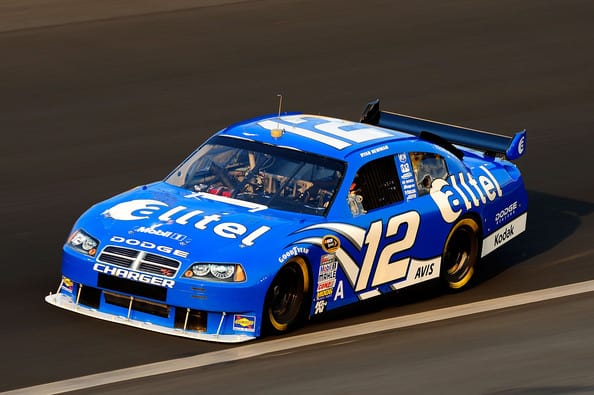 I am proud to bring you this site, after many years of wondering who won the Daytona 500 in a certain year or how many times did Richard Petty win?  I thought I couldn't possibly be the only one that has a need for a site like this.  So I made it.  If you found this site useful, please link to us or mention us on your racing related web site or social media.  Thank you very much.