Career Chronology: Michael Waltrip 
1981: Michael Waltrip won the Mini-Modified division at Kentucky Motor Speedway.
1983: Won the Goody's Dash Series.
1985: Made his NASCAR debut in the Coca-Cola 600 at Charlotte.
1996: He won the 1996 edition of The Winston.
2001: Won his first Daytona 500.
2002: Won the Pepsi 400 race.
2003: Won the Daytona 500, and the EA Sports 500 at Talladega.
2010: Announced his change to part-time racing.
Michael Waltrip
Photo Links: Michael Waltrip
https://en.wikipedia.org/wiki/Michael_Waltrip#/media/File:Michael_Waltrip_at_the_Daytona_500.JPG
Video Links: Michael Waltrip
https://www.youtube.com/watch?v=H2-Y6akeLXE
Career Highlights: Michael Waltrip
He won the Goody's Dash Series championship in 1983 and was voted the circuit's most popular driver in 1983 and 1984.
In many early race lineups, Waltrip would be called "Mike" or "Darrell's little brother" by broadcasters. It wasn't until after 1991 that he began being referred to in racing lineups as Michael.
After the 2001 Daytona 500 and Earnhardt's fatal crash, Waltrip did not have another Top 10 finish until the Daytona in the Pepsi 400, where he finished 2nd place while holding off the field as teammate Earnhardt, Jr. won an emotional first place race.
Biography: Michael Waltrip
Born in April of 1963, Michael Curtis Waltrip became a professional American stock car racing driver, and the co-owner of Michael Waltrip Racing. He has had a long career as racecar driver, racing commentator, a pre-race analyst for NASCAR on FOX, and a published author. As the younger brother of fellow racer Darrell Waltrip, he has created his own successful path, winning the Daytona 500 twice, in 2001 and again in 2003. He is currently a part-time driver in the NASCAR Sprint Cup Series mainly competing in races at Daytona and Talladega.
In 1990 he was part of a horrific crash at Bristol, where he made contact with Robert Pressley, hit a turnout gate at the corner exit, and went head-on into the end of the wall. Amazingly, he survived the accident and only suffered minor cuts and bruises in the wreck. In 2001, he won the Daytona 500 race, after what was Earnhardt's fatal crash, and Earnhardt, Jr. won second place in the race. Unfortunately Earnhardt died shortly after from his injuries, and the whole racing community was in shock and sadness. He would not post another Top 10 finish until the Daytona in the Pepsi 400, where he finished 2nd place and held off for teammate Earnhardt, Jr. to win his first race and as a tribute to his father.
In 2003, Waltrip won his second Daytona 500 and also took victory at the EA Sports 500 at Talladega. In 2004, Waltrip went without a victory, and in 2005 he only posted seven top tens and one pole position. Then, in 2006, he and Doug Bawel announced the formation of Waltrip-Jasper Racing. He eventually left Bill Davis Racing to form his own Nextel Cup team in 2007. In the 2009 season, he had two top ten finishes (at Daytona and Talladega), and he came within a few laps of winning his third Daytona 500 moving forward when the race was called for rain, and he ended up in seventh place. Waltrip announced he would be driving part-time in the 2010 season, starting with the Daytona 500.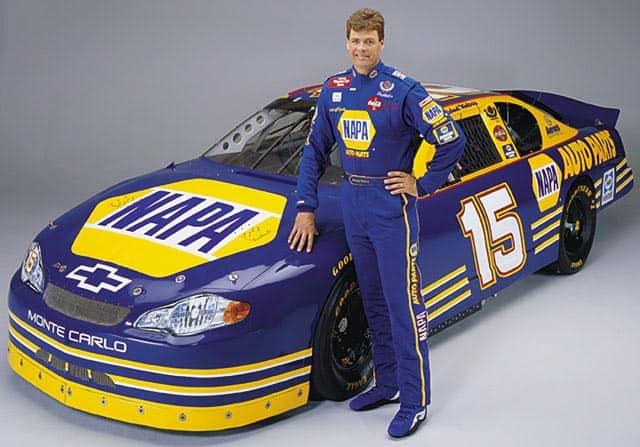 I am proud to bring you this site, after many years of wondering who won the Daytona 500 in a certain year or how many times did Richard Petty win?  I thought I couldn't possibly be the only one that has a need for a site like this.  So I made it.  If you found this site useful, please link to us or mention us on your racing related web site or social media.  Thank you very much.